It is officially wedding season and we are so excited to see all the 2020 wedding themes coming up this summer! By creating a theme for your wedding, you're giving your wedding an experience that you, your friends and your family will remember forever. Also, the creative and fun photos and videos that come out of your wedding are something that you will love to look at in the future! 
To help give you some ideas or inspiration, we have added 10 memorable summer wedding theme ideas for your wedding this year or next year!
Farm/Barn
A classic summer theme, farm or barn themed. Outdoor venues like these offer an exciting environment for fresh air, live music, and can be dressed up or down depending on how casual you want your wedding to be.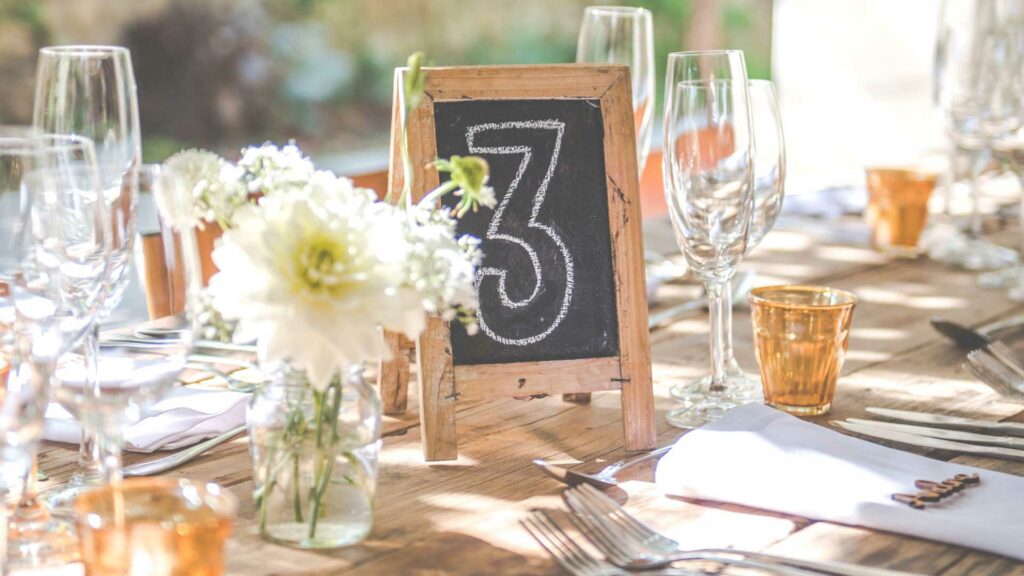 Carnival 
If you're looking for a unique and fun way to celebrate your special day, a carnival theme might be for you! Not only is it a perfect wedding theme for the summer, but it also gives everyone the happy and nostalgic feeling of the carefree childhood summers we grew up with! 
Make sure to keep the brightly coloured decorations to orange, yellow, red, or blue to keep your theme going. Some ideas include cotton candy, tickets as invitations and any other decor that comes to mind when you think of carnivals!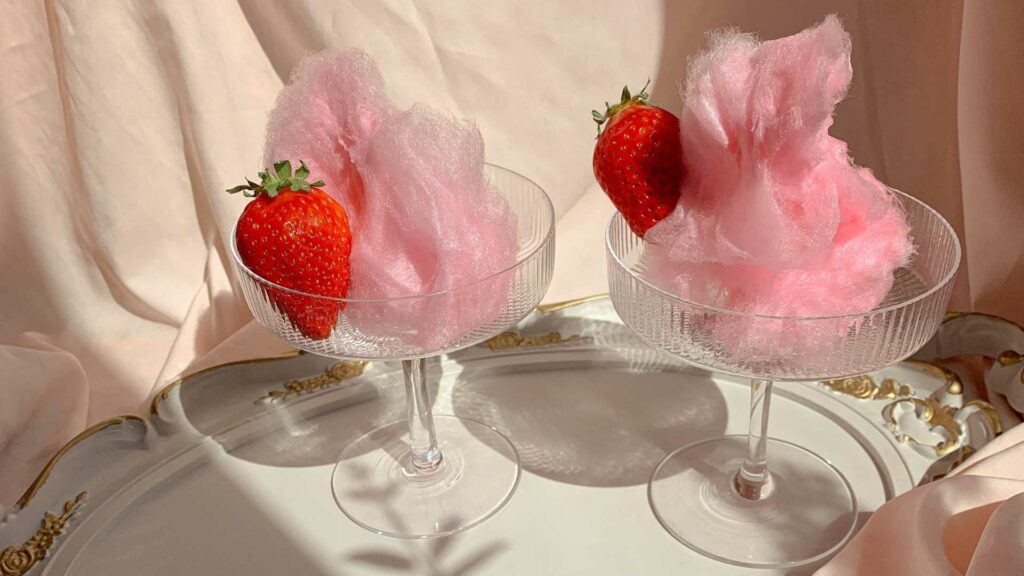 Greenhouse 
One of our favourite places for a summer wedding venue is a greenhouse! There are tons of venues where you can host a reception at a greenhouse, but if you're not able to create the greenhouse theme naturally, you can make decorations from succulents and other plants to make your venue give off venue vibes!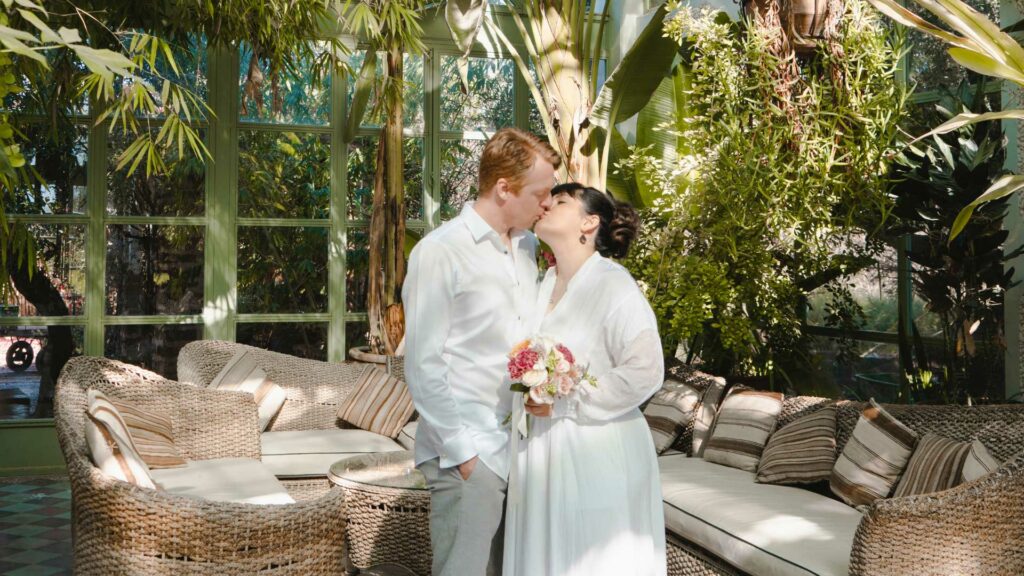 Sunflower 
Although this theme is just sunflowers, you can make it your whole summer wedding theme! You'll want to add a bunch of sunflowers to your theme, but you can add in colour pallets that include yellow, brown and white as well as mix satin, velvet, and lace together. This iconic summer flower brings you joy the second you see it and is the ideal symbol for your big day.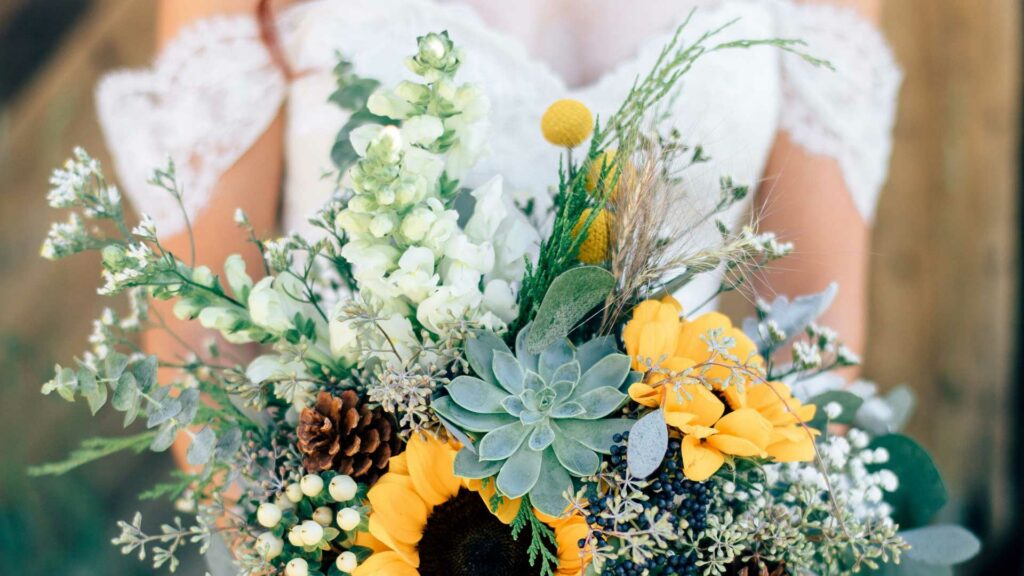 Tea Party
Having a tea party wedding theme is such a traditional, elegant and sophisticated way to celebrate a wedding during the summer! If you're a fan of cakes, scones, sandwiches and tea, this theme is an excellent way to include a fun summer theme into your wedding. You can also introduce some exotic tea flavours – think whiskey and ginger, Jasmine and more!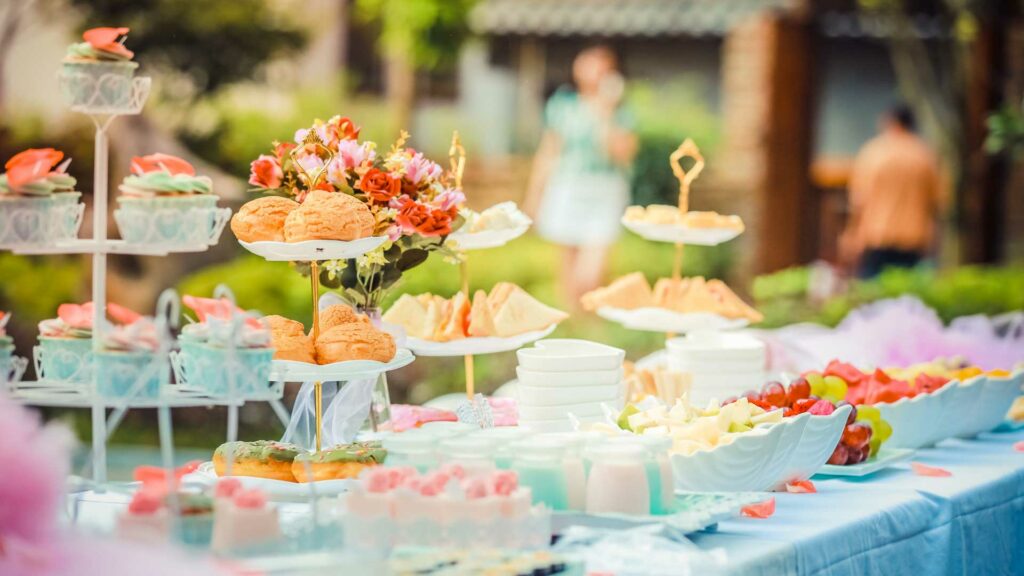 Berries
Berries are becoming a popular theme in 2022. Adding berry decor, cake, centrepieces and florals that compliment your berry choice can make your wedding a summer dream! Fun tip: have a unique berry signature drink!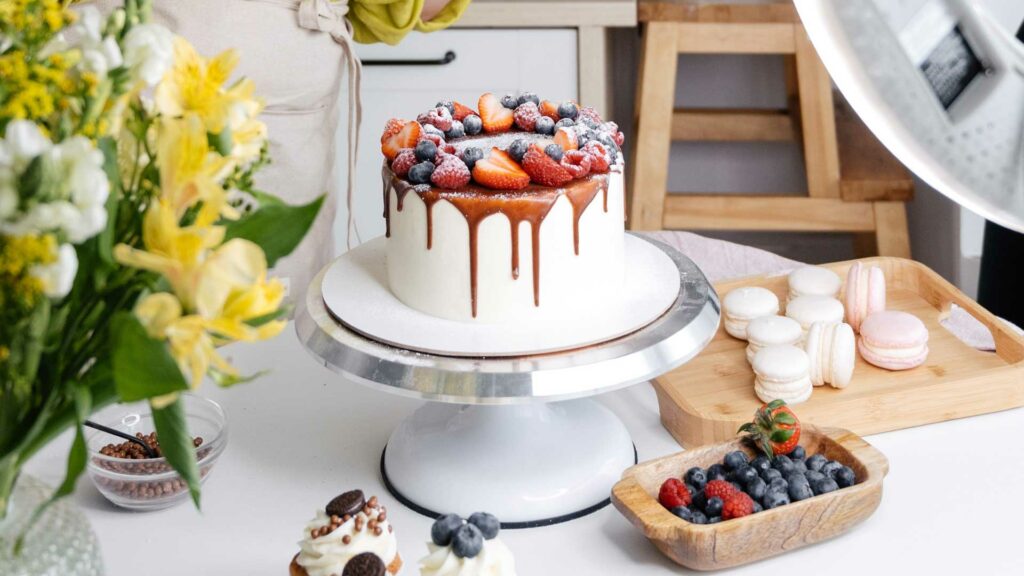 Beachy and Nautical
The beach and nautical wedding theme has been around for a very long time, and it's not going anywhere any time soon! The ocean has always been a romantic wedding idea, it's a great way to merge a destination wedding and a season. Adding types of vintage wedding decoration as well will tie it all together beautifully!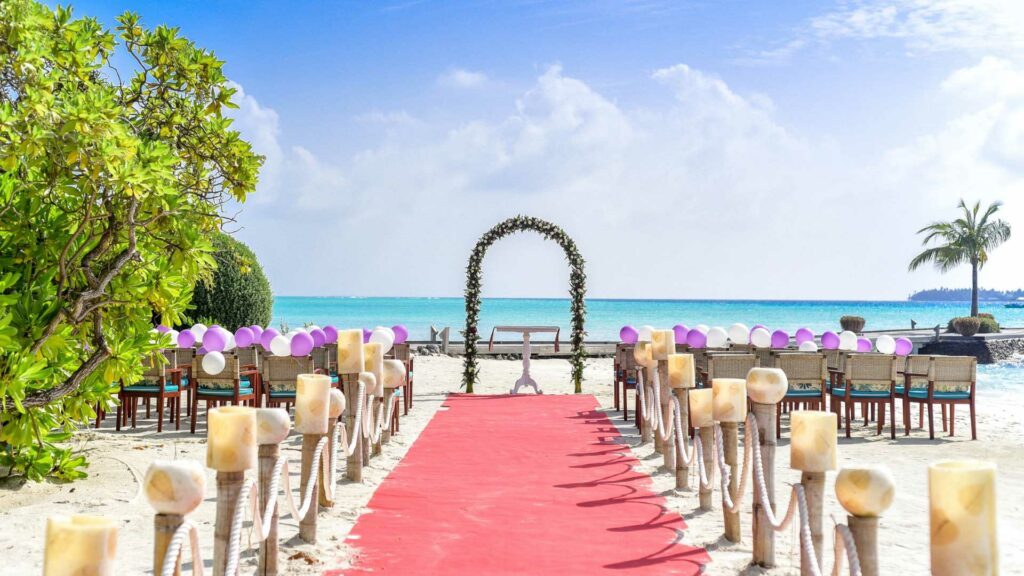 Movie/Show Themed
Although these types of themes are not for every couple, adding a movie or show theme to your wedding can be a super fun way to entertain your guests and throw a party! Since they will be different depending on the type of show or movie you use, we have added below a couple of popular summer movies that you could use for your wedding theme: 
•

 Bridgerton

•

 Alice In Wonderland

•

 Breakfast At Tiffany's 

•

 Grease

•

 Mama Mia!

•

 Great Gatsby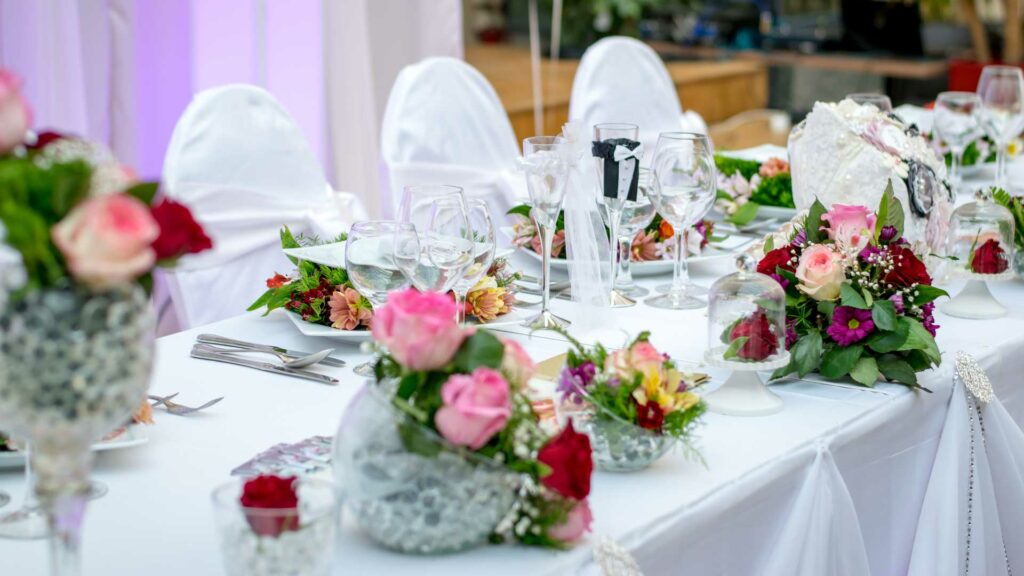 Elope!
If all other summer wedding themes fail, there is always traveling somewhere for your special day!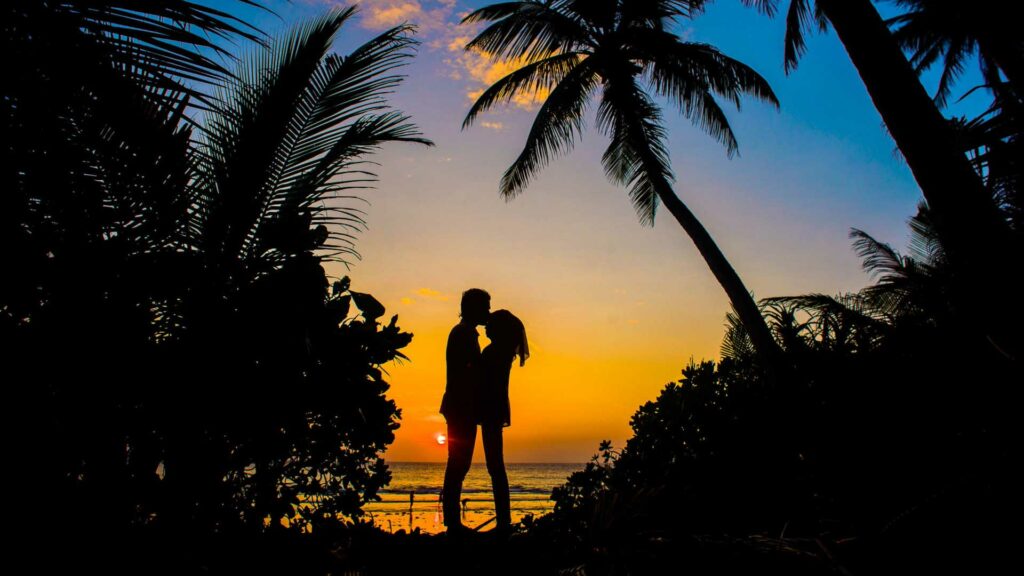 Looking For A DJ? 
Whatever theme you choose for your wedding, let Impact DJ handle your music! From the initial planning stages to the very last song of the night, Impact DJ will be there to ensure every detail is covered and the event flows smoothly, delivering your vision of the perfect party!