Looking for a wedding planner that services large, small, day-of and destination wedding planning in 2022? Look for no further than our wedding planner friend, Karina Lemke! 
For more than a decade, Karina has been a celebrated wedding and event planner based out of Toronto, Canada. Karina was one of the original and regularly featured wedding planners on the international hit television series "Rich Bride Poor Bride", seen in over 90 countries and the US. 
She is frequently asked to comment for the media on all things wedding-related. She has been personally profiled on Entertainment Tonight Canada, (her own wedding was featured on the show). She has appeared on Canada AM, Global National News, CBC Morning News, "Til Debt Do Us Part", "The Decorating Adventures of Ambrose Price, "Style VIP with Traci Melchor", The Globe and Mail, Toronto Star, Toronto Sun, National Post, Toronto Life, Toronto Life Weddings. Her weddings have been featured in and gained accolades in Martha Stewart Weddings, Style Me Pretty, Wedding Bells and other notable publications.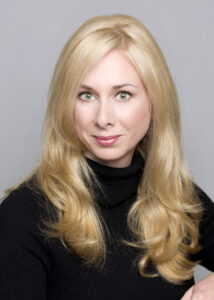 Karina has always believed that the wedding process is generally too drawn out and as such, loses the excitement and momentum that is paramount to a fabulous event. Karine's own wedding was planned in only 30 days, and it still featured a live band, five-tier, celebrity chef-created cake, a Vera Wang gown and printed invitations!
With the number of amazing reviews from clients, Karine Lemke is a great choice if you are looking for a wedding planner in 2022! Impact DJ has worked with Karina Lemke for many years and highly recommends her services for your wedding or event. 
Karine's packages range from A La Carte to Full Planning and Destination Services. If you would like to connect with her or follow her on social media, check out Karine's links below!
Website: http://karinalemke.com/
Instagram: https://www.instagram.com/karinalemkeweddings/
Facebook: https://www.facebook.com/karinaplansweddings
Email: [email protected]

Looking for a Wedding DJ? 
Want to learn more about Impact DJ? Learn more on our website or contact us now for a personalized quote and information package!